April 25, 2023                                                            Written by Katy Nelson
Top five Mother's Day gifting ideas, based off current gifting trends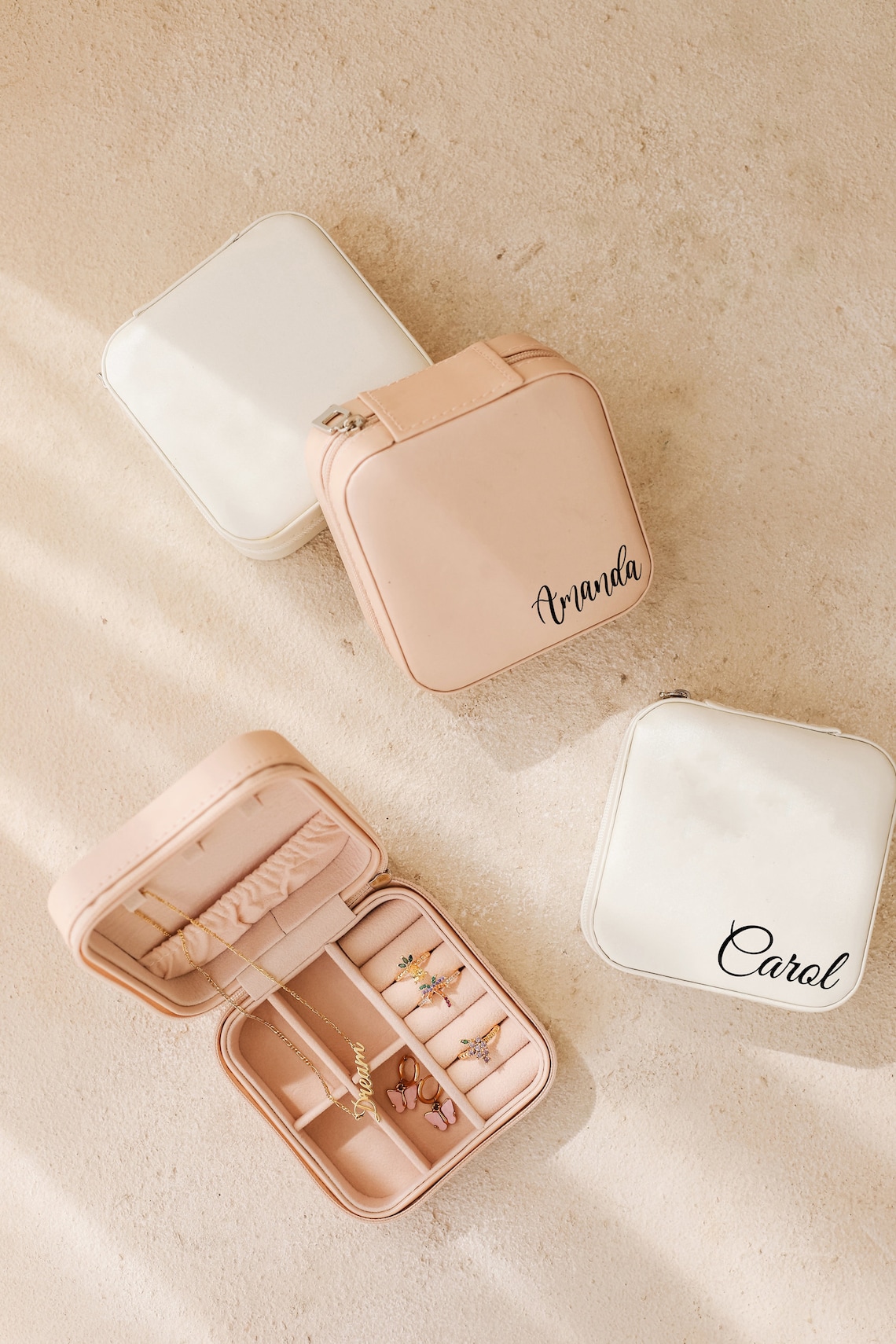 Personalized Jewelry Case
A personalized jewelry case is the perfect, practical gift for a mom on the go! Easily add a special date, quote, or name to make the gift memorable.
Still looking to give a special accessory piece? Take a twist on a traditional Mother's Day classic, by adding an engraving to a necklace, bracelet, or ring via Club Encourage's custom engraving service. We can engrave on wood, acrylic, or leather jewelry!
Skincare Sets
Give the gift of self care, with a spa-night worthy skincare set. A plethora of hygiene gift sets exist on the market today. Why not try curating a fully-customized spa night gift? Club Encourage can help you source products from sustainable or locally-owned brands.
Maybe your mom isn't a fan of facials. Try gifting an at-home manicure or a bath bomb with a book!
Communicate From Afar
Only able to see your mom a few times a year? Try giving something that will help you stay connected. A Memory Book with a voice recording ability or a leather-bound journal, paired with scrapbooking supplies, is perfect for those who love to collect special moments. Club Encourage's engraving service can help make a journal or scrapbook extra special!
For added effect, try centering the gift around a theme. Want to remind a loved one of a special occasion or trip you spent with them? Try adding customized wrapping paper, food and drink that you ate together (in their physical forms or as recipe cards), or other memorabilia to a Club Encourage custom, curated gift.
If you have the budget, photo frames are also a great way to stay in-touch. You can send photos or small videos directly to a frame's app from anywhere in the world.
A Longer-Lasting Bouquet
Bouquets can brighten anyone's day, but, unfortunately, most don't last longer than a few weeks. Why not gift a more sustainable option? Many flower shops now offer succulents in their arrangements! Once replanted, these can last a lifetime.
Club Encourage can curate and ship fresh, locally sourced bouquets straight to your loved one's door. Stand-alone succulent plants are a great option for those gifting on a budget.
For The Active Mom & Other Hobbyists
An exercise dress, message gun, or online fitness subscription can help spice up your mom's fitness routine. Does your mom attend a local gym? Try gifting her a set of boxing, yoga, barre, or crossfit sessions.
Is your mom just getting started in her fitness journey? Have Club Encourage Gifts create a surprise box with all the must-have, at-home workout essentials. The same goes for artists, chefs, foodies, and more.
The Gift of Quality Time
Whatever you choose to give this Mother's Day, Club Encourage Gifts desires to encourage both the giver and the recipient. When giving to a loved one, remember that quality time is a valuable gift too!